Scientific research for effective medication is  fundamental for essential improvement for the quality of life.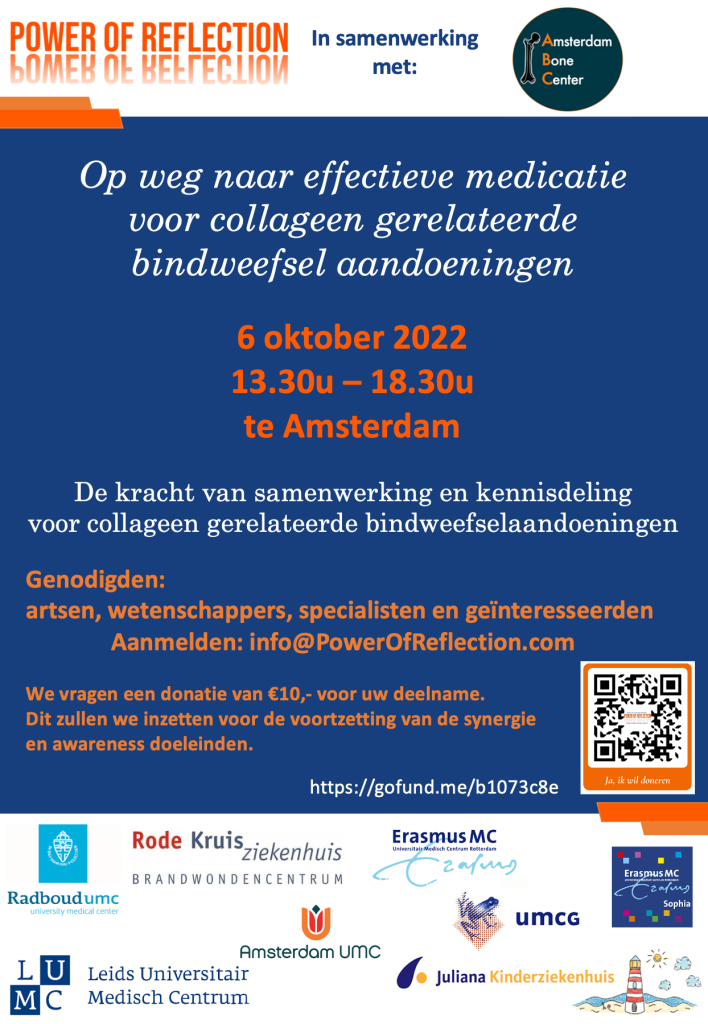 For this seminar, Dutch will be the main language.
Our program will be as unique as our multidisciplinary platform.
More research towards effective medicines, free from fear and pain and the right approach are related to the quality of life for patients who frequently need medical treatments.
In collaboration with Amsterdam Bone Center
dr. N. Bravenboer and em. Prof. dr. G. Pals

Thanks to our confirmed speakers
Prof.dr. R.A. Bank
Dr. S. Demirdas
Dr. J.E.W.M. van Dongen-Melman
Dr. E.W.M. Eekhoff
Dr. F. van Erp Taalman Kip
Dr. D. Micha
Prof. dr. G.A.P.J.M. Rongen
Dr. M. Vis
Prof. dr. P.P.M. van Zuijlen

Together, towards effective medicine for collagen related connective tissue disorder.