Scientific research for effective medication is  fundamental for essential improvement for the quality of life.
During these seminars we want to combine the importance of more scientific research with doctors and specialists.
Our programm will we as unique as our multidisciplinary platform is.
Research towards effective medication, anxiety- and painfree treatments and proper treatment are inextricably linked to the quality of life for patients who require frequent treatments.
Our second seminar seminar will be in Rotterdam.
6 June 2023 location ErasmusMC
For researchers, doctors and specialists who wants to make a valuable contribution towards effective medication and increasing the quality of life for people with collagen-related connective tissue diseases.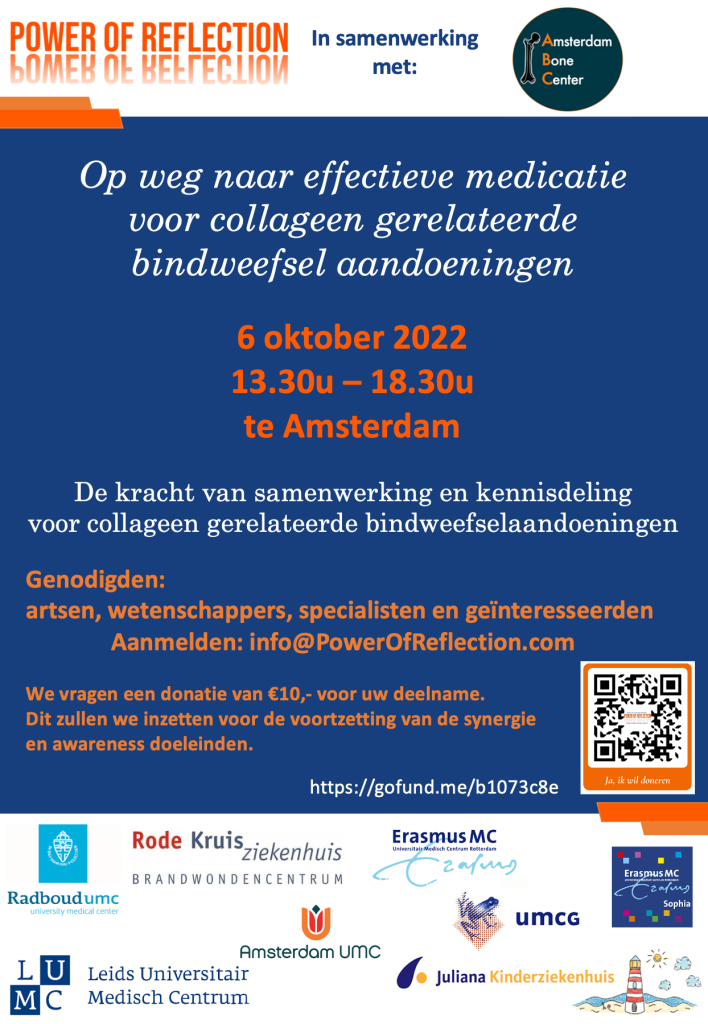 Together with dr. N. Bravenboer and with thanks to our speakers of this successful day:
prof. dr. R.A. Bank, dr. S. Demirdas, dr. J.E.W.M. van Dongen-Melman, dr. E.M.W. Eekhoff, dr. F. van Erp Taalman Kip, dr. H.I. Korkmaz, dr. D. Micha, Prof. dr. G.A.P.J.M. Rongen, prof. dr. P.P.M. van Zuijlen.